Technology is a powerful force. So are tech workers.
We're on a mission to defend digital rights in Australia by holding corporations and governments to account through strong regulation grounded in a respect for fundamental human rights.
Now we need tech workers to be bold – use your power and join us in the fight to defend digital rights.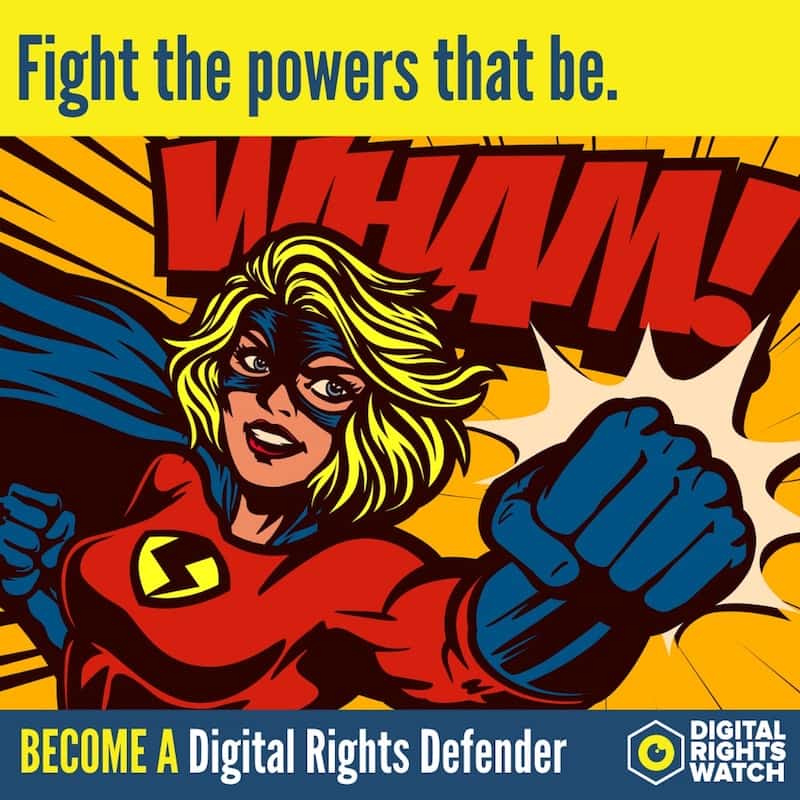 As a Digital Rights Defender, you'll help to further our advocacy efforts – such as running programs to educate people about their digital rights, facilitating public events with human rights defenders, and launching national awareness campaigns.
Join us as a Digital Rights Defender today and you'll earn much more than a fuzzy feeling as you support the ongoing work to fight for the internet. You'll get special invites to private events, briefings on major issues, exclusive stickers and merch and, of course, our unending gratitude!
---
Please note that donations to Digital Rights Watch are not tax deductible. Read our Donations Policy here. We will never share your contact or financial details with anyone else. Read our full Privacy Policy here.