Digital Rights Watch strategically defends digital rights in Australia.
Digital Rights Watch is an charity organisation founded in 2016 whose mission is to ensure that Australian citizens are equipped, empowered and enabled to uphold their digital rights. We educate, campaign, lobby and advocate for a digital environment where individuals have the power to maintain their human rights.
The human right to privacy is enshrined the International Covenant on Civil and Political Rights, and digital privacy is an integral part of the human right to privacy. Privacy involves anonymity (the right to communicate without attribution), and secrecy (the right to communicate with others without being listened to or watched by another). Both these ideas impact our ability to live free and full lives in the digital world. The extent to which they are respected in our lives online also has an impact on our democracy more generally.
A democratic society will always involve some kind of negotiation between the interests of individual privacy and the need to protect people's safety. Digital Rights Watch strives to participate in public debates about the nature of privacy using a human rights lens. That is, our starting point is that government incursions on digital privacy need to be transparently justified and limited to only what is manifestly necessary. People have the right to be treated with respect and dignity, and policy should extend the benefit of the doubt to the public, rather than adopt a default position that the presumption of innocence does not apply. Corporations also need to be honest about how they collect, store and use personal information, and avoid putting themselves in positions where they abuse customer trust by breaching personal privacy.
Regulating technology in the twenty-first century requires we have an approach to government and law-making that is modern and responsive. We need to have properly resourced oversight bodies that understand the direction technology is taking and can effectively advocate to protect the rights of citizens. We need to make use of the expertise of civil society and universities to make sure policies and laws about digital technology are up to date and informed by best practice.
We also need institutions and processes that are able to keep the public informed about how governments are using technology. Most obviously, this includes keeping a watchful eye over surveillance activities by executive bodies. But it also requires us to consider how other government negotiations around trade will have an affect on the digital lives of Australians. We want decision makers and regulators to engage with the community to get the balance right between freedom and security.
The internet has heralded an explosion of human creativity and collaboration. This offers an unprecedented chance for people all over the world to be exposed a diverse range of writing, art, music and video. It is important that this kind of innovation and creativity is nurtured. Fair access is about protecting the rights of people to engage with this content in a way that also respects the rights of creators or rights-holders.
At present, copyright laws are very powerful, and have started to impact the freedom and openness of the internet. We understand rights-holders need to have their rights protected, but we think this should be a fair exchange and should not be used as a justification for placing onerous regulatory burdens on the internet. We believe that copyright laws need to be updated to reflect advancement in digital technology and strike a fair balance between users and rights-holders.
The internet has facilitated a form of democratisation of broadcasting and public engagement that has great potential. But this is only possible if we have protections in place for speech to be free. We need to find ways to encourage the growth of platforms and forums for Australians to express themselves and collaborate online.
Freedom of speech also means that the voices of already marginalised people are not silenced through fear of abuse and harassment. With the rise of social media, self-publishing, blogs and other accessible media, there are new and complex issues about who bears responsibility for regulating speech online. We must ensure that digital platforms are designed in ways that promote human rights, and that there are obligations for corporations to protect vulnerable people in their terms of service, the way their rules are enforced, and the technical design of their systems.
Above all, decisions about which elements of speech are acceptable need to be made in a way that is fair and accountable, to avoid censorship. This is a growing and developing area and getting it right will involve long term dialogue between government, corporations and civil society.
We believe that digital rights are human rights which see their expression online.
Who are we?
The current board of Digital Rights Watch:
Tim Singleton Norton
Chair
Tim is a specialist in political engagement and communication strategy. He has worked as a campaigner and advocate in a range of non-profit and charity organisations, and is currently Head of Campaigns for Save the Children Australia.

Nic Suzor
Deputy Chair
Dr Nicolas Suzor is a Senior Lecturer in the Law School at Queensland University of Technology in Brisbane, Australia, a Chief Investigator of QUT's Digital Media Research Centre. His research examines the peer economy, the governance of social networks, digital copyright, and knowledge commons. Nic is also the Legal Lead of the Creative Commons Australia project.
Amy Gray
Secretary
Amy Gray is a Melbourne-based writer interested in feminism, popular and digital culture and parenting. Her work has appeared in the Age, Sydney Morning Herald, BBC, ABC and others. She is also an occasional broadcaster on ABC, Radio Adelaide and 2UE.
Serina McDuff
Board Member
Serina McDuff is Executive Officer at the Federation of Community Legal Centres, and has worked in a range of human rights and community engagement roles throughout the non-profit and legal sectors.
Rick Chen
Board Member
Rick Chen is an entrepreneur and a social change maker with a strong focus on new media design. He is a proud UI/UX nerd, known for building good looking stuff that allow people to be lazy. Rick is a co-founder of Pozible.

Lizzie O'Shea
Board Member
Lizzie is a human rights lawyer specialising in public interest litigation. She has worked with indigent prisoners on death row in the Deep South of the US and at the United Nations in Geneva. Lizzie is passionate about equality before the law and that the rule of law should be protected, particularly given the incursions on civil liberties that have become a staple part of the war on terror. She also believes a free press is a fundamental part of democracy.
Tom Sulston
Board Member
Tom is a software delivery consultant for Thoughtworks Australia, working on continuous delivery, devops culture, and the psychology of failure. He also helps people secure their systems and data from unethical and illegal snooping.
Vanessa Toholka
Board member
Vanessa Toholka is a knowledge management consultant for PwC, Australia. She has over sixteen years experience working in content and digital strategy, across the public and private sectors. She is a technology commentator and radio broadcaster with Triple R's weekly technology and computing show, Byte Into IT.
Angela Daly
Board Member
Dr Angela Daly is Vice Chancellor's Research Fellow in Queensland University of Technology's Faculty of Law and a research associate in the Tilburg Institute of Law, Technology and Society (Netherlands). She has expertise in the regulation of technology in Australia and the European Union. She has previously worked for Ofcom and the Electronic Frontier Foundation and been a board member of the Australian Privacy Foundation.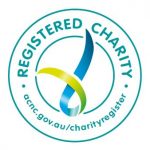 Digital Rights Watch Inc. is an Australian National Charity registered with the Australian Charities and Non-Profits Commission.
ABN 90509129914



Digital Rights Watch Inc. is a member of the CIVICUS World Alliance for Citizen Participation.

Digital Rights Watch Inc is a member of the Australian Digital Inclusion Alliance.
Digital Rights Watch Inc. is a member of the global #KeepItOn campaign.


Digital Rights Watch Inc. is a supporter of the Digital Data & Society Consortium.


---
Unless otherwise noted, all content on this website and otherwise produced by
Digital Rights Watch
is licensed under a
Creative Commons Attribution-ShareAlike 4.0 International License
.